Model & Talent Information - Creme of Nature Argan Restage 
--You will be expected to wear a mask over your mouth and nose and shield during this photoshoot at all times unless a shield impedes your ability to see the creative you are creating or if you are on set being shot.
--You will have your temperature taken and will be asked whether you have any COVID Symptoms.
--If you agreed to take a COVID test, you will be asked to present it before entering the work space.
--You will be asked to adhere to GA laws pertaining to COVID business precautions and cosmetic precautions.
--You will be required to stay 6 feet apart from anyone who you are not preparing for photos or videography.
Date: March 30, 2021
Please call or Text Brooke Brimm 404-314-5705 for questions.

Studio Location: March 30th, 2021 8:00am - 6:00pm (campaign shoot,  lifestyle (indoor & outdoor), & Behind-the-scenes shoot)
Treehouse Studios 642 North Ave NW Atlanta, GA 30318 404-254-3349
Objective: 
To restage Creme of Nature Argan Line
Campaign Photographer: 
Jonathan Adjahoe @jcka_photo
Lifestyle Photographer/Videographer:
Behind the Scenes/ Hand products
Park Hill MultiMedia:
Sean Rush - @parkhillmultimedia
Advertising Agency: 
Matthew Knowles 
Client:
Revlon/ Roux, Jacksonville, Florida 
Monica Abresch
Stephanie Burks
Hair Stylist: 
Latisa Holland @latisamonae
Make Up Artist: 
Wardrobe: 
Culture Advertising Design
Billing:
Please submit all invoices, expense receipts, and
w-9
tax form to brooke@culture-ad.com. No payments will be made without a w-9 submission.
Meals: 
Breakfast -  Individually packaged meals:
Flying Biscuit & Clean Juice
Lunch - Individually packaged meals:
Carrabba's Italian Grill
Boxed Lunches will be provided. Lunches can be eaten in your car, if you came in one. If you did not, please eat your lunch 6 feet apart from other staff. 
 Transportation
The address to the studio is: Treehouse Studios 642 North Ave NW Atlanta, GA 30318. Please direct your car app or GPS to this address. We will be in Studio A.
What to Bring: 
Faith Hunter & Melissa Hibbert - Please bring your three wardrobe outfits and accessories.
Sheria - Please come with a tank top or sleeveless top & clear coat nails. 
Talent & Staff - Anything you need to get your job done. Make up, tools, brushes, sanitizer, lighting, etc. We will provide Creme of Nature product.
Creative Concept: 
The Creative Concept "Shine Different" will be to restage Creme of Nature Argan. The term "Shine Different" will be used to highlight how two influential woman, shine different in their communities and it will serve as a call out that Argan has new packaging which shines different on the shelves.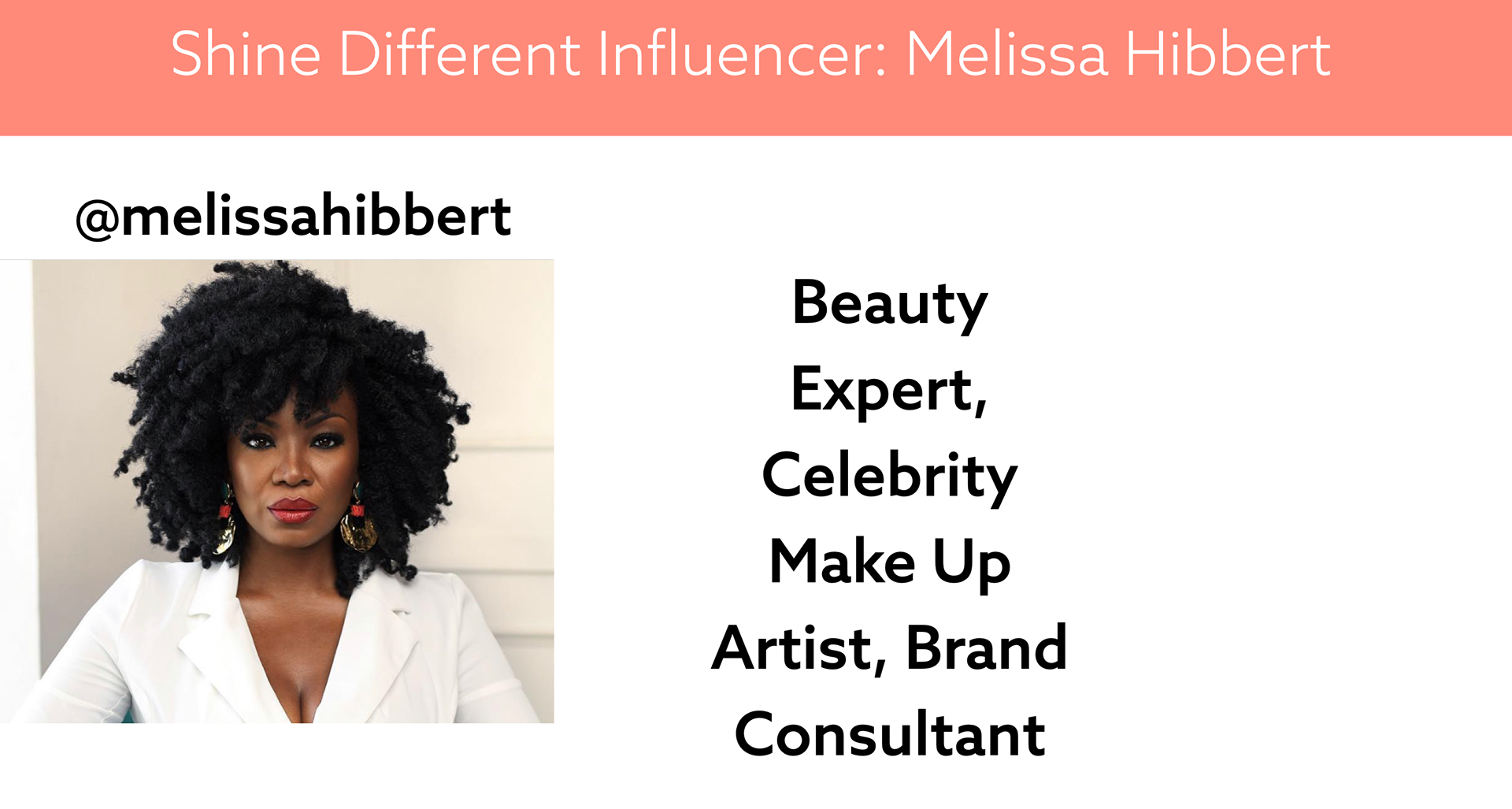 Primary Products: Anti-Humidity Gloss & Shine Mist &  CON ARGAN PERFECT EDGES 2.25oz 
Secondary Products: Hair Lotion & Hair Dress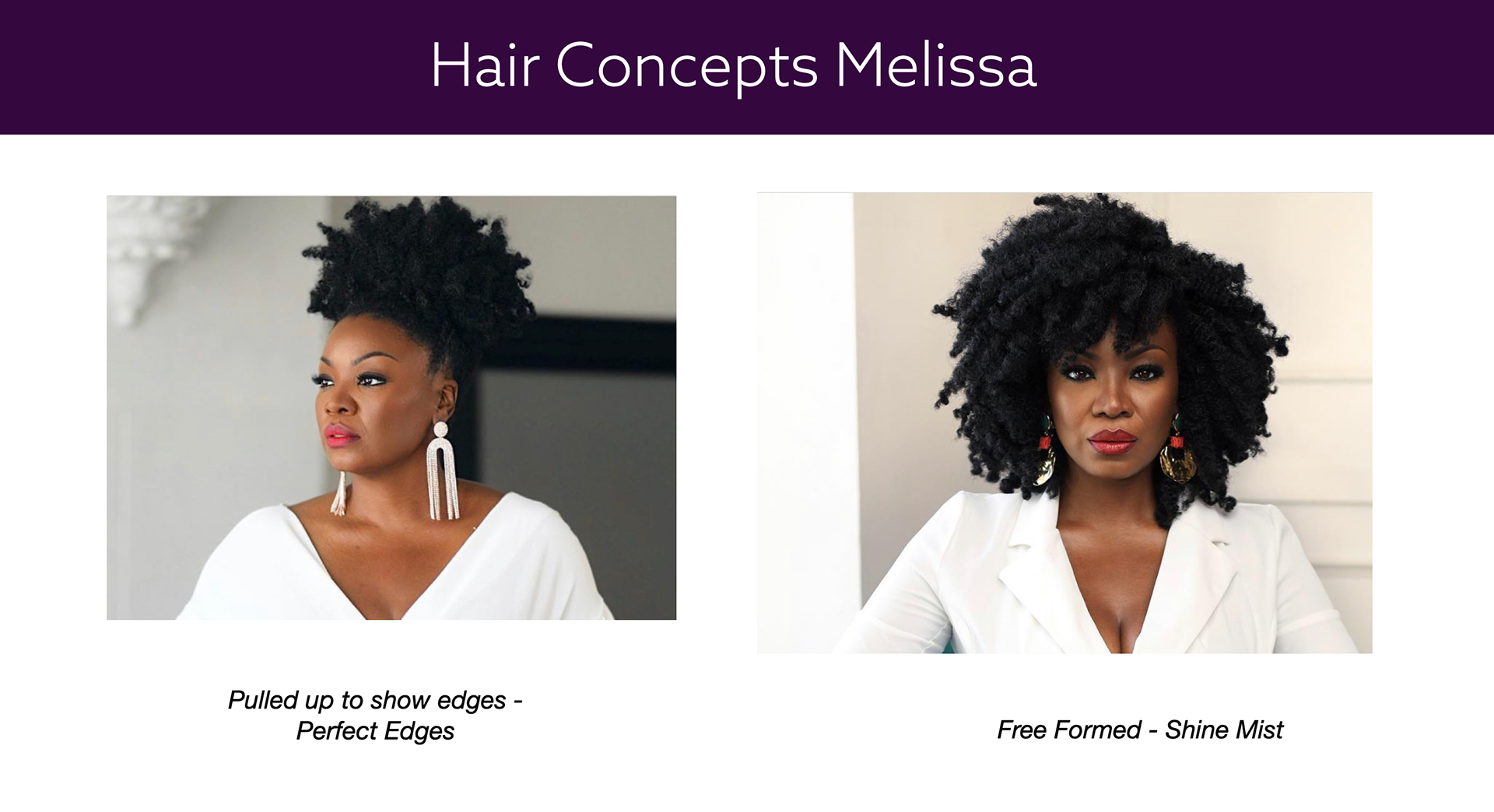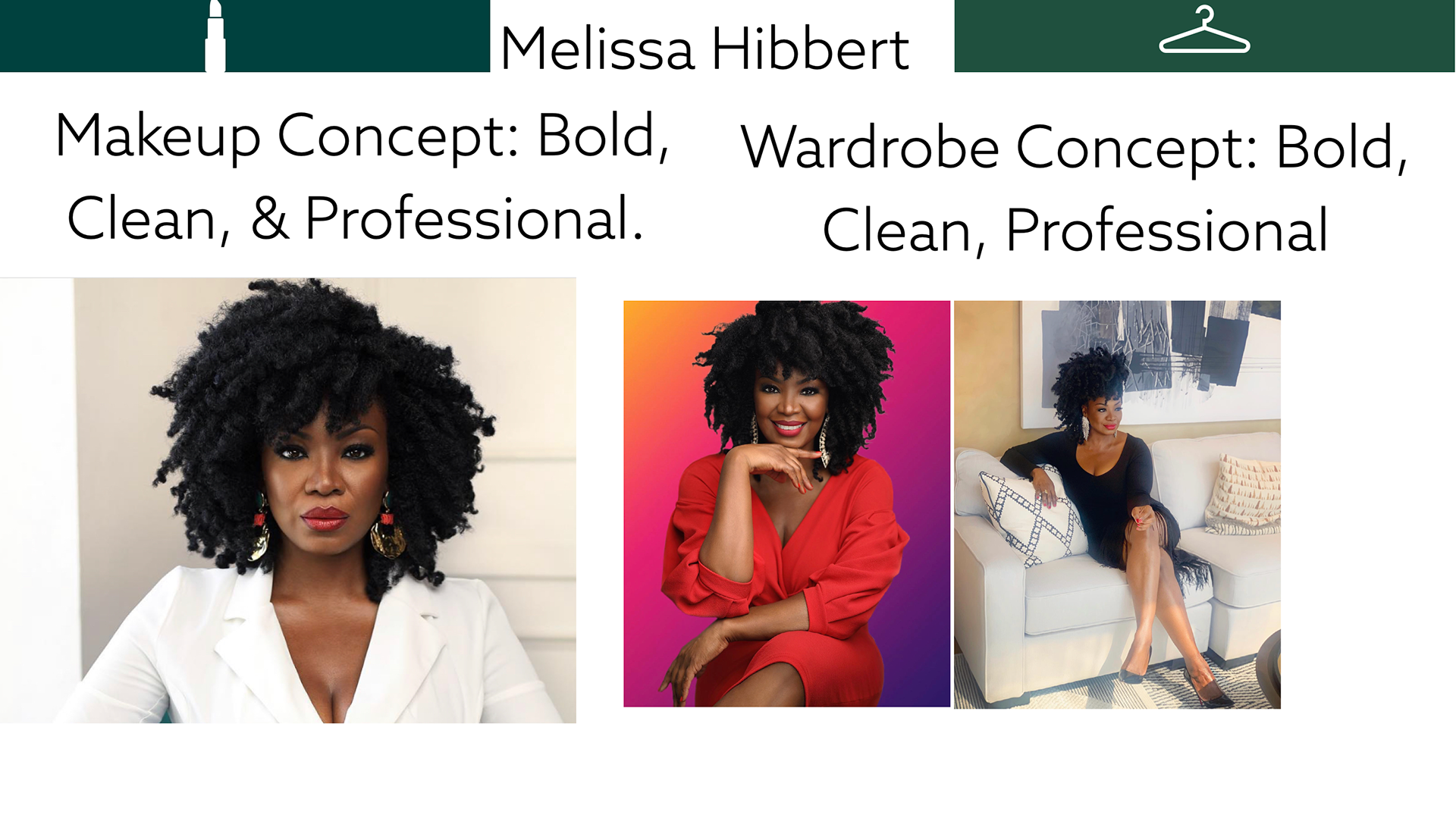 *****Make up Concept (Melissa will be doing her own Make up)*****
Primary Products: Style & Shine Mousse &  Strength & Shine Leave-in Conditioner 
Secondary Products: Perfect 7 Leave-In & 100% Pure Argan Oil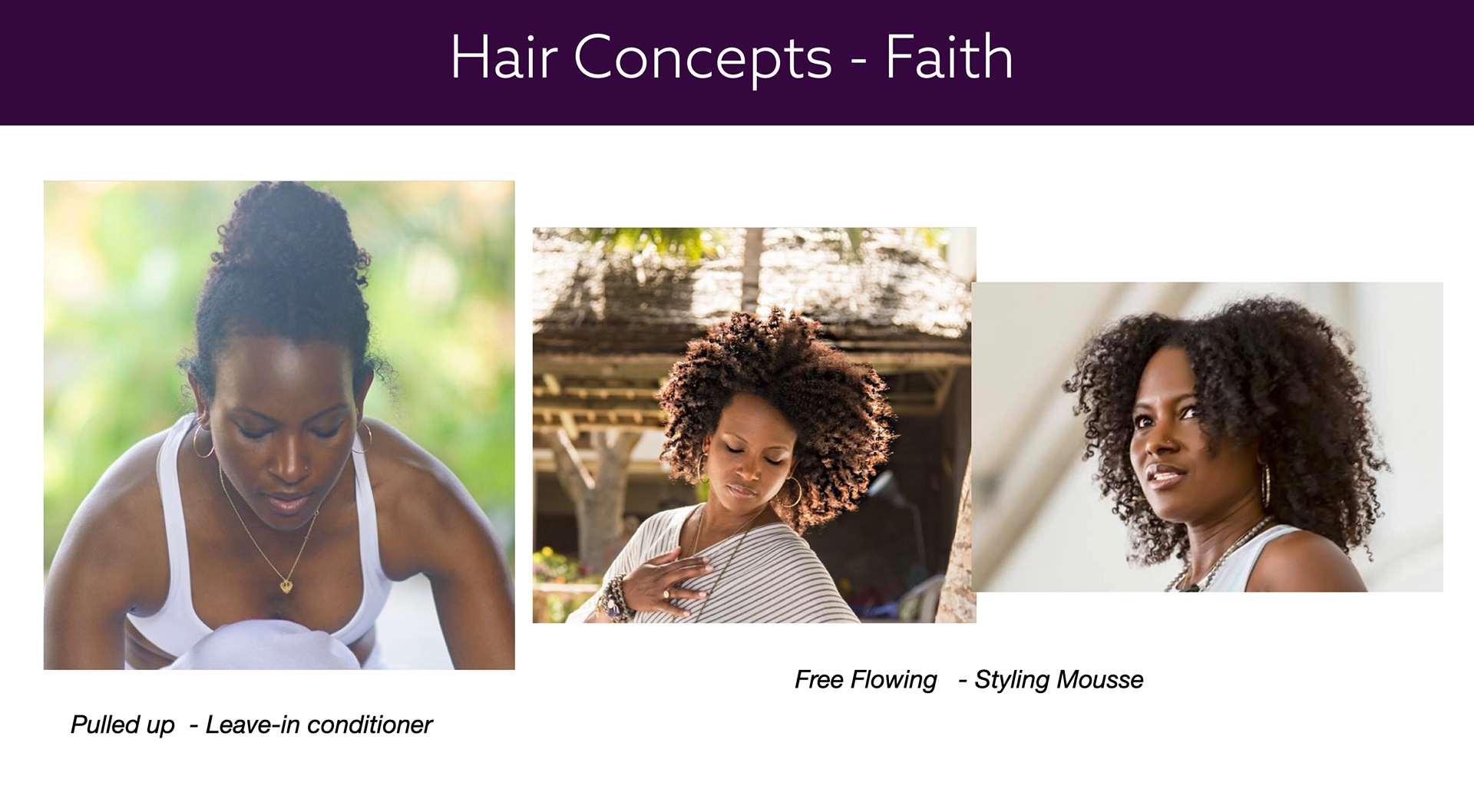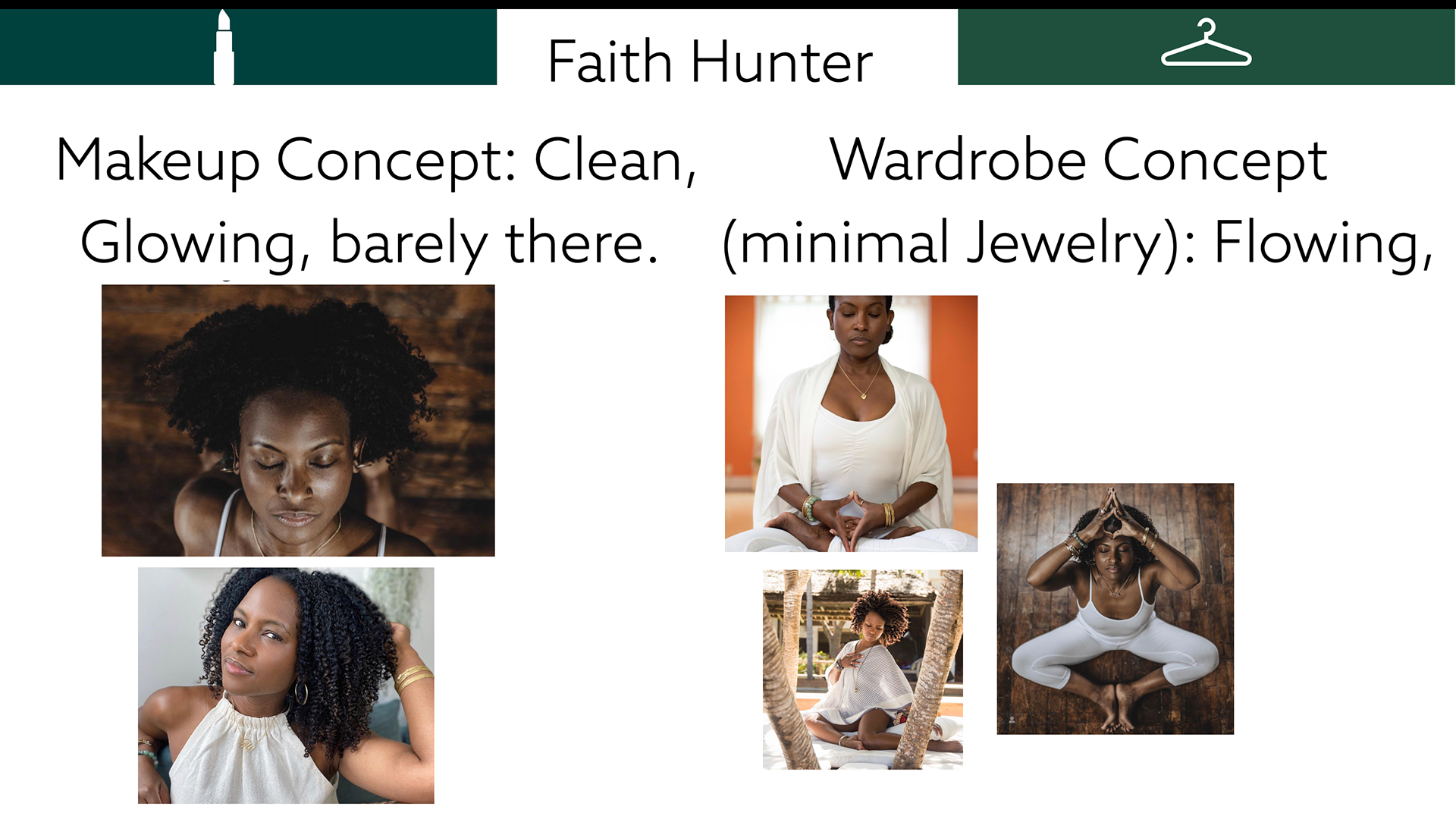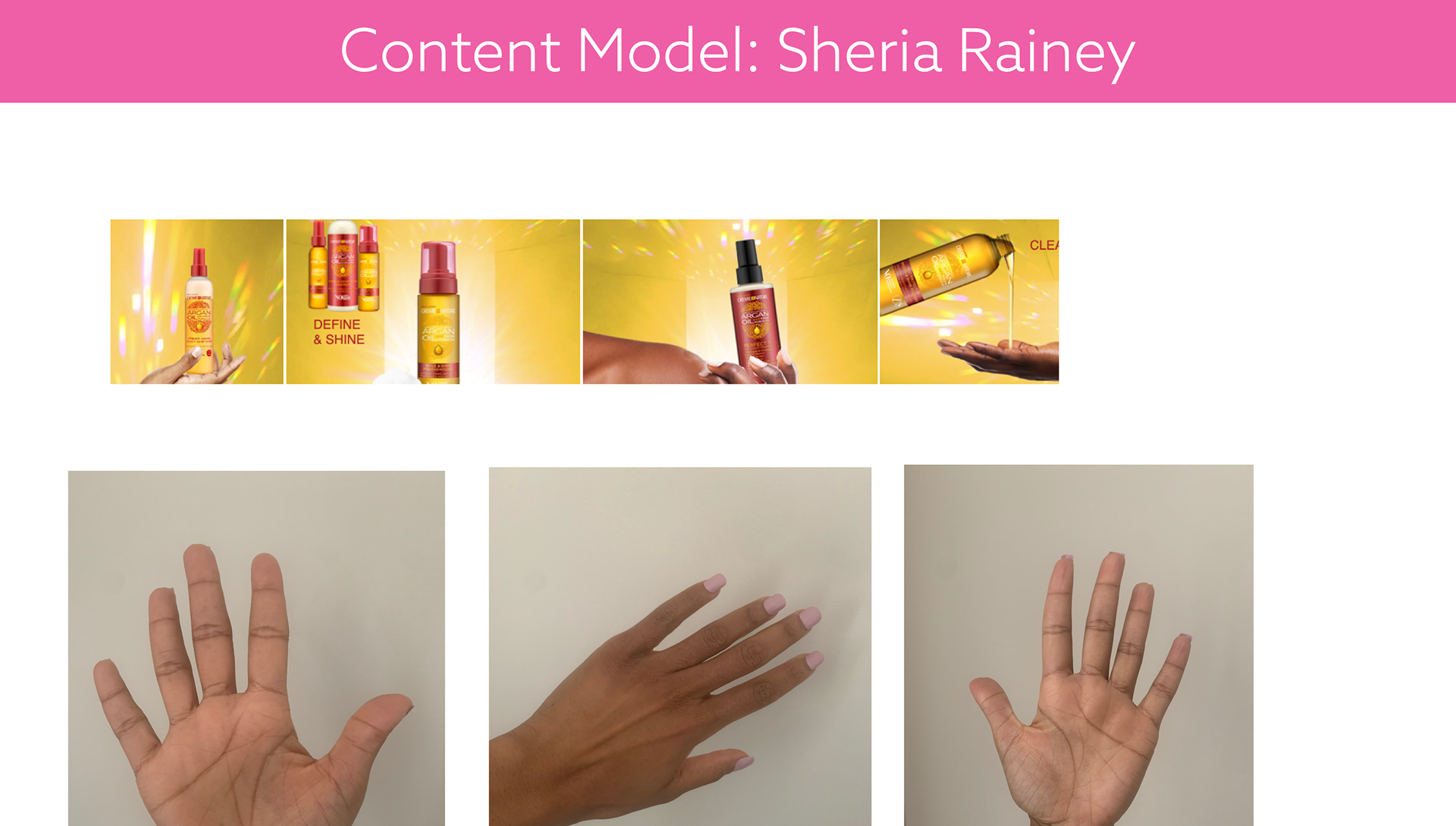 Influencers on White with and without products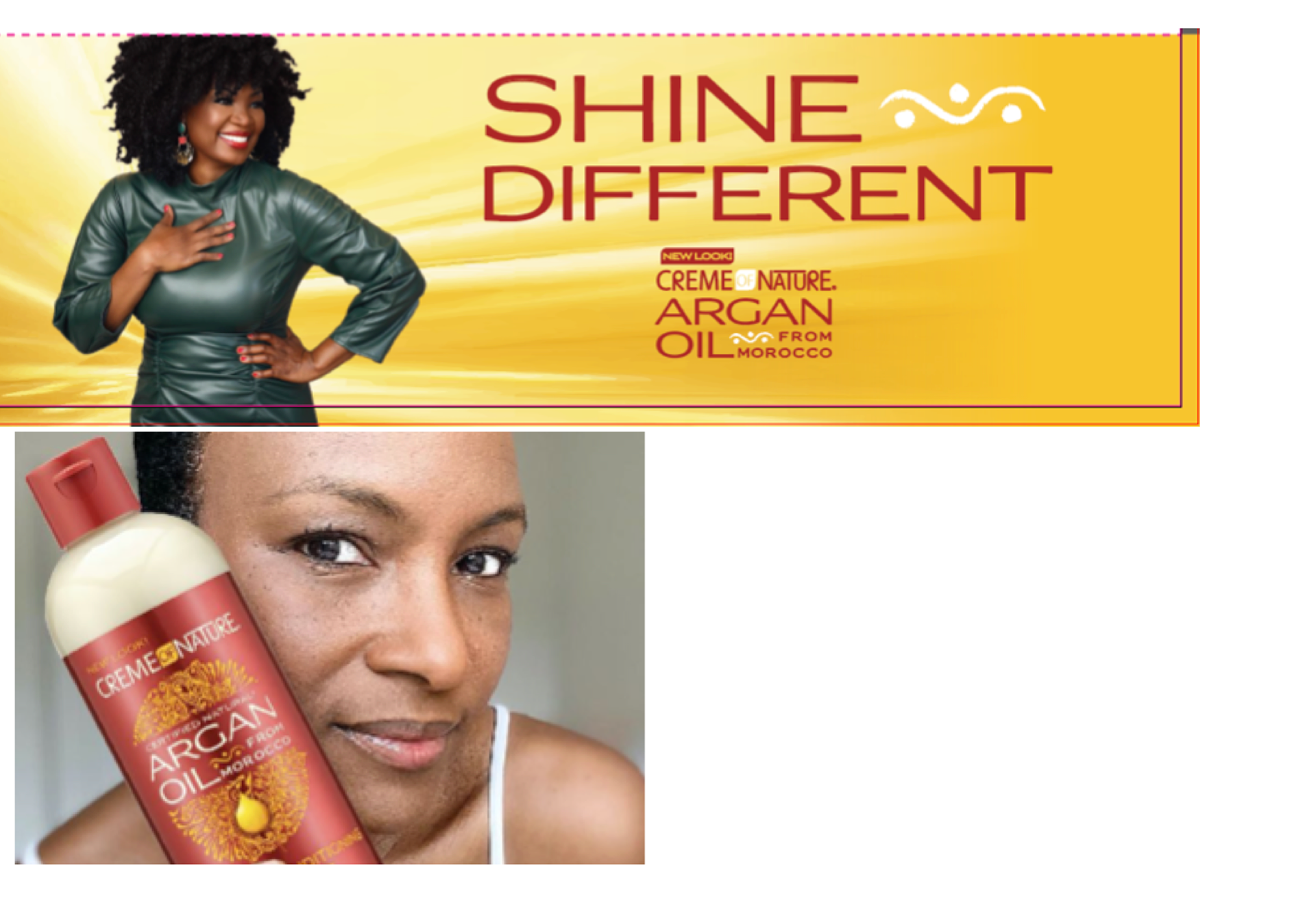 Influencers Lifestyle short video & Lifestyle Stills with and without props (microphones, yoga mats, podium, make-up brushes)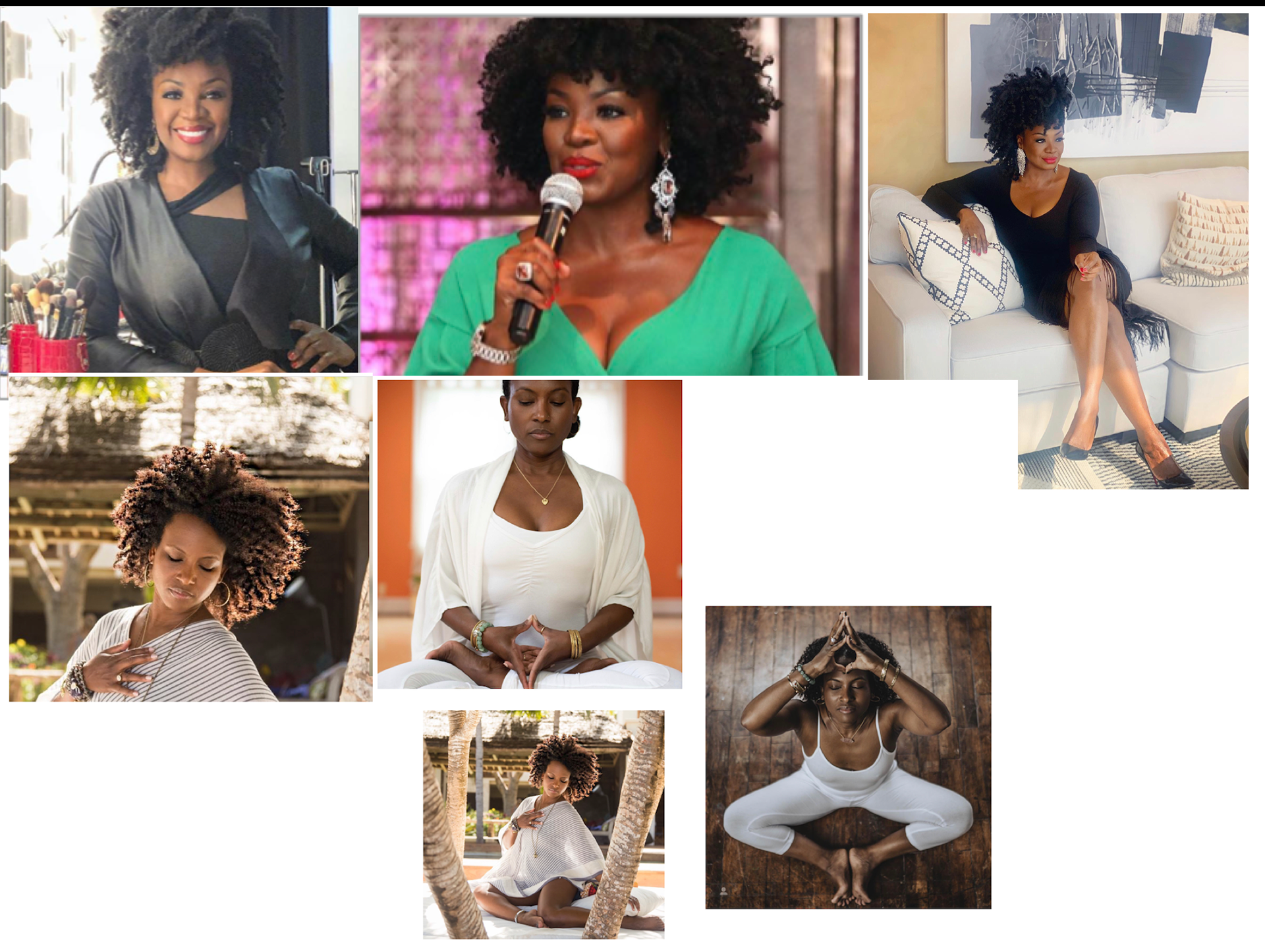 Hand model table top shots (Sheria) (still & short videos), BTS shots for 1 or 2 looks per influencer, Interview video per influencer