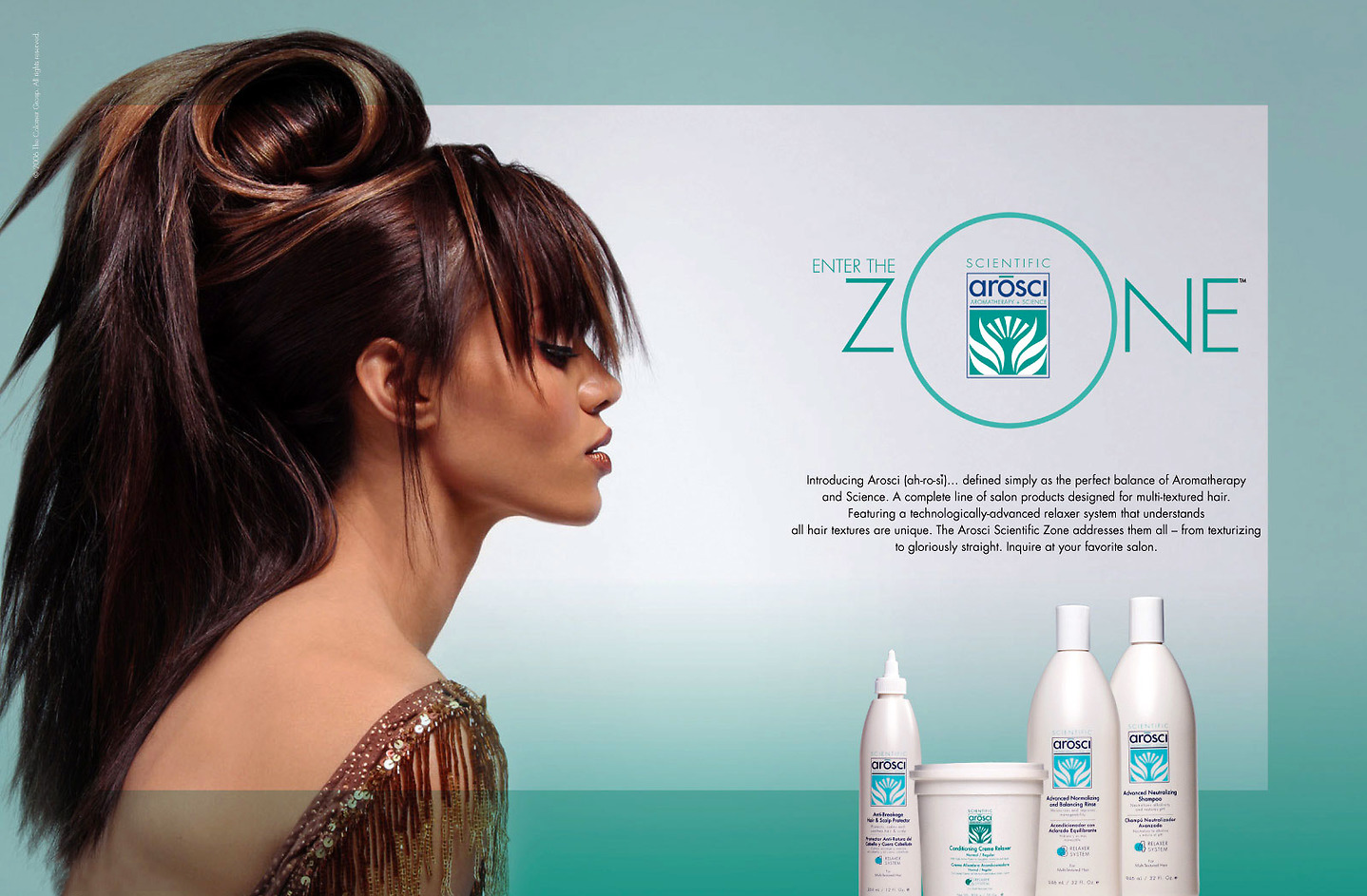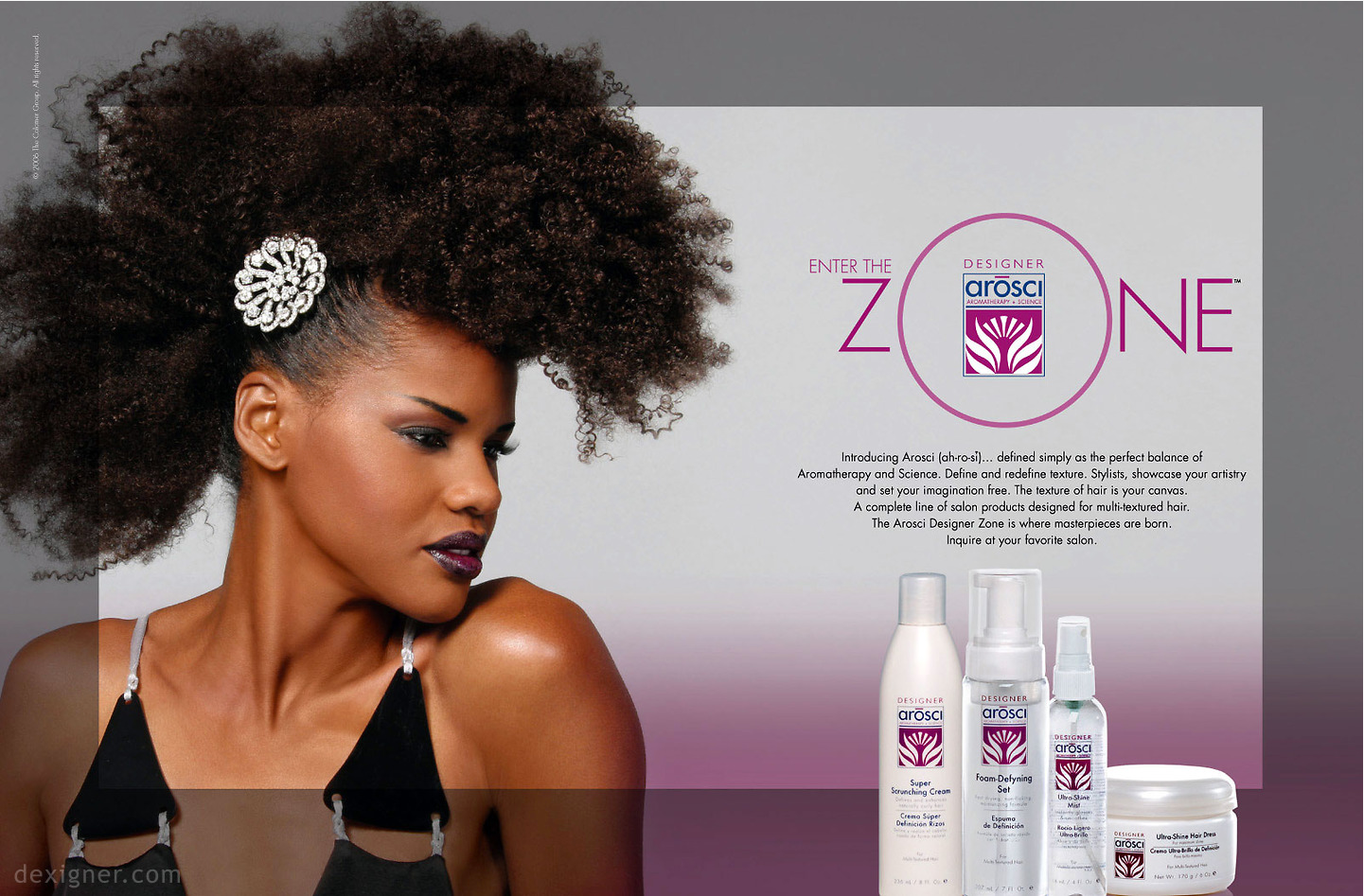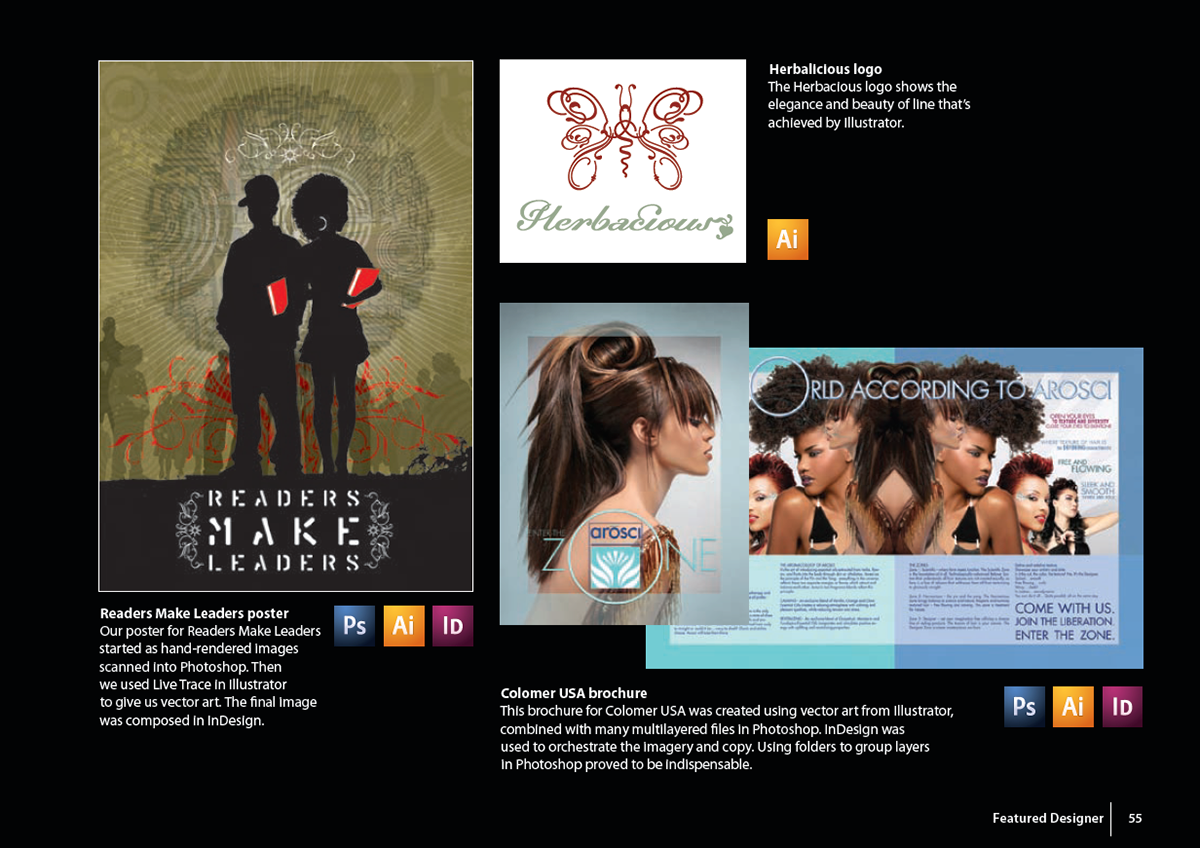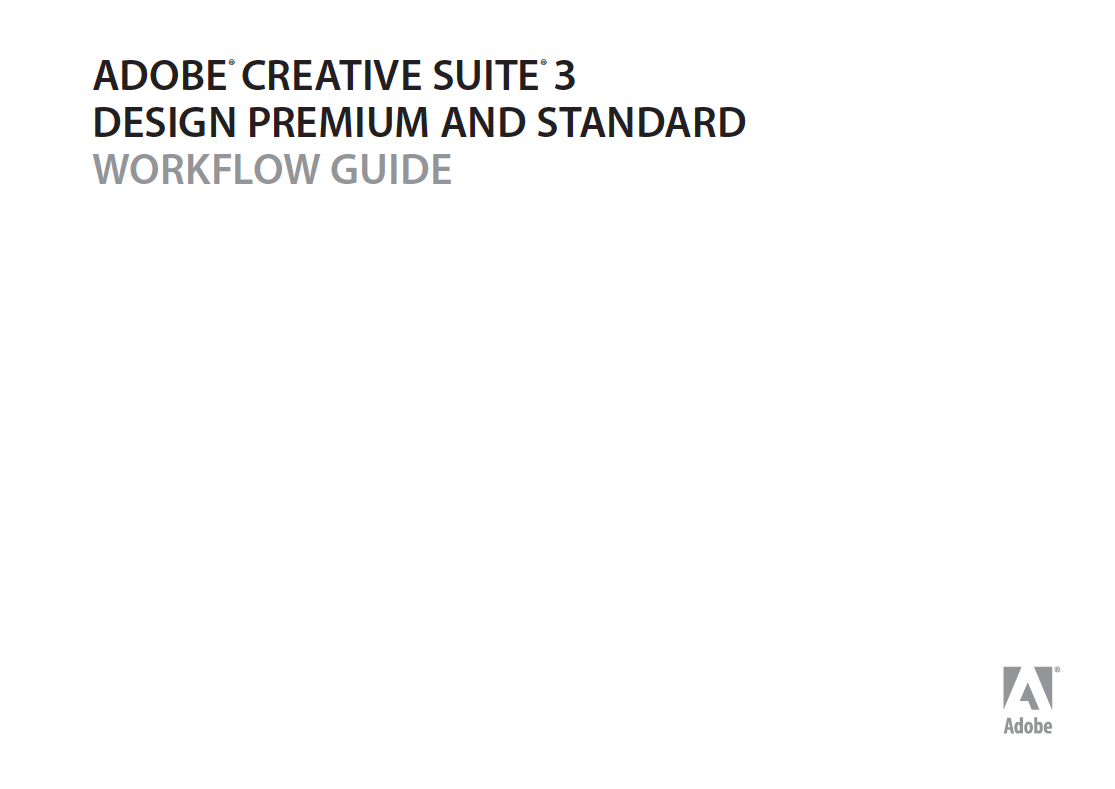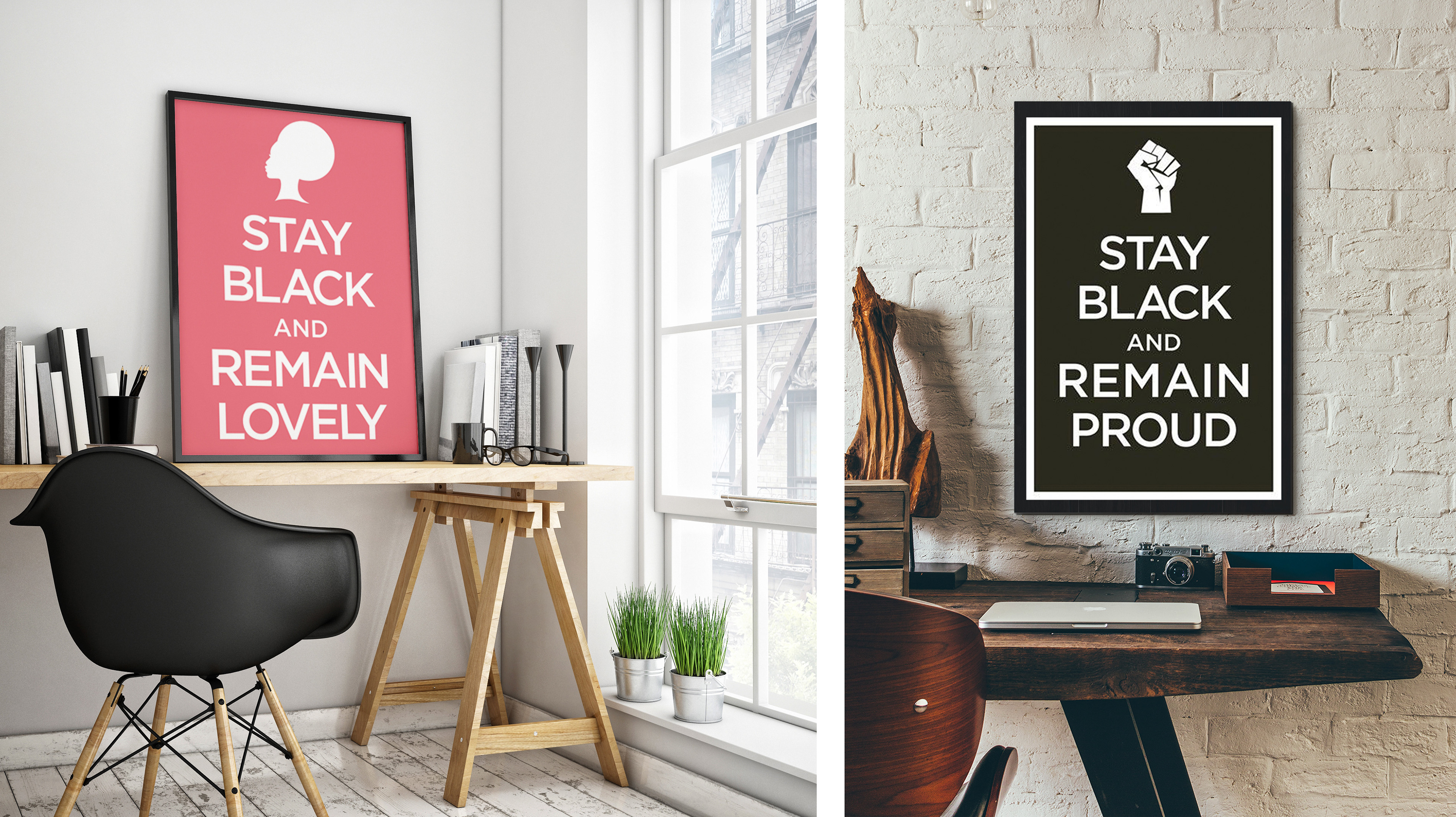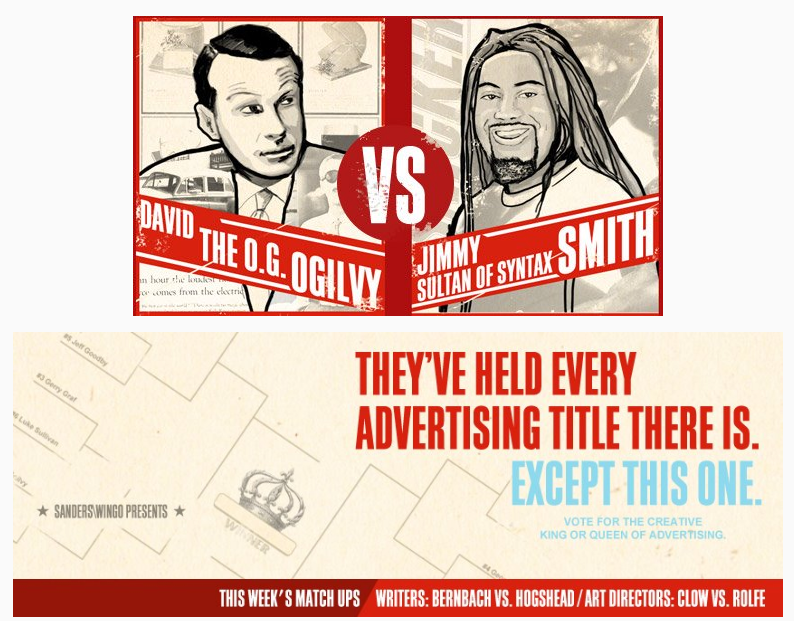 What is the 
ADversaries
 challenge? It's the thing we all do anyway, we pit the greatest advertising icons against each other, and now there's an actual facebook page game for it, created by Texas ad agency 
Sanders\Wingo
.
"What started as the typical creative debate about the industry developed into one of those 'wouldn't it be cool' moments," Executive Creative Director Shanteka Sigers, said. "Every single agency and every marketing department tosses around the conversation about industry icons. We just took it online to let everyone weigh in on naming the greatest."
Voting for matchups between two writers and two art directors each week culminates in a final round with the surviving legends of each area challenging each other. Sanders\Wingo developed work interpretations for each entry.
"We found narrowing an enormous list down to 16 individuals the excruciating part," Sigers said. "I'm certain there will be plenty of comments berating us about talented people who aren't on the list, but that's half the fun."
The team working on the ADversaries page includes Group Creative Director Tynesha Williams, Associate Creative Director/Art Director Craig Brimm, Associate Creative Director/Copywriter Phil Davies, Interactive Art Designer Cedric Guerin and Junior Designer Brandon Mike.
"This project is so Sanders\Wingo," Sigers said. "A casual conversation turned into a digital smackdown. Creativity doesn't just turn on and off with client assignments. A great creative team constantly generates new and interesting things."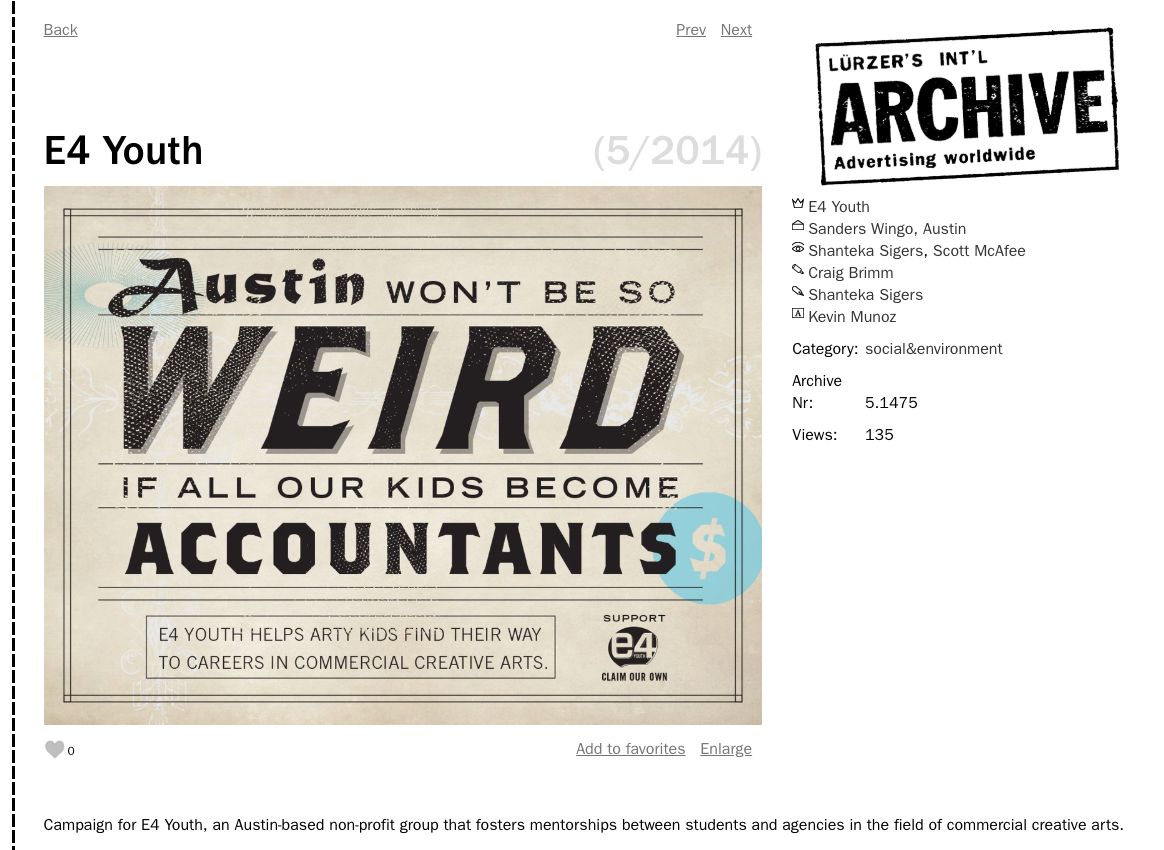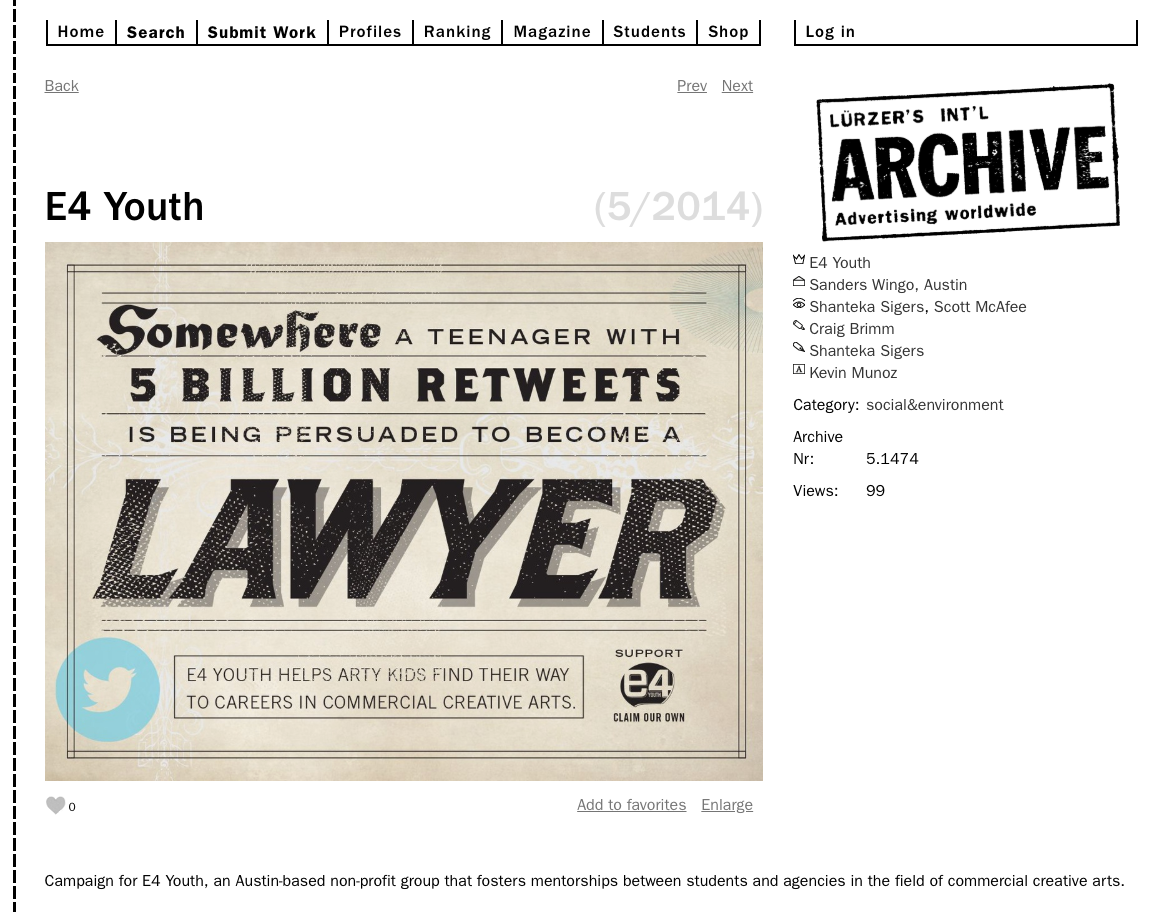 Featured in Lürzer's Archive: Campaign for E4 Youth, an Austin-based non-profit group that fosters mentorships between students and agencies in the field of commercial creative arts.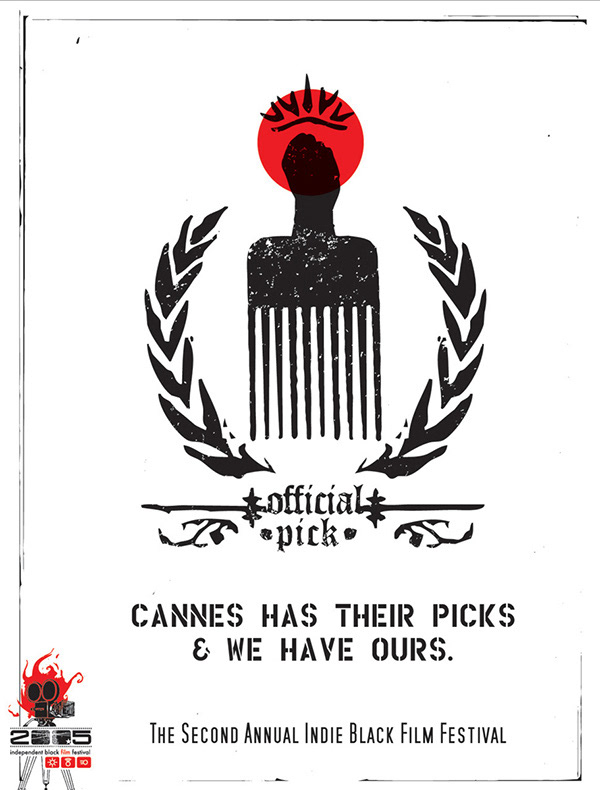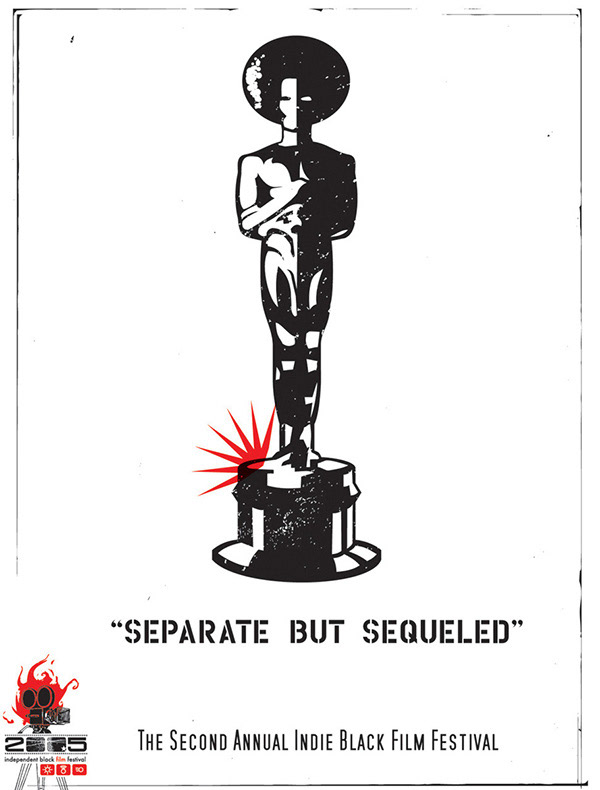 Independent Black Film Festival Posters.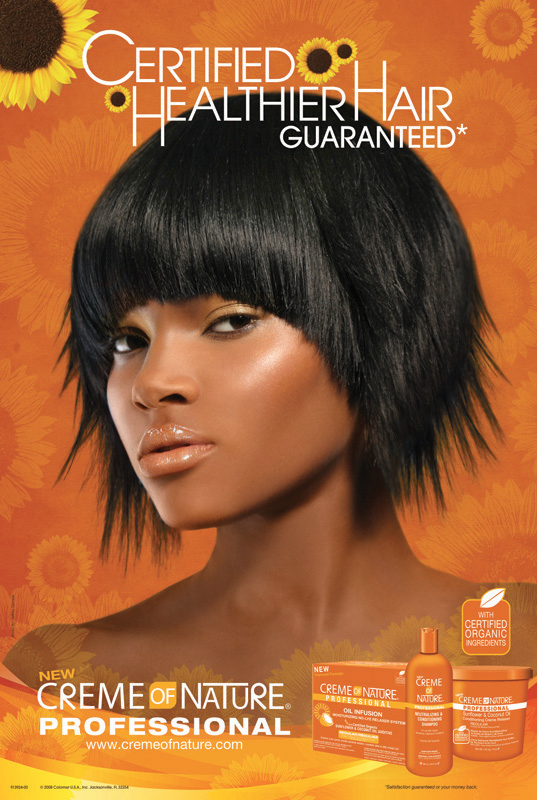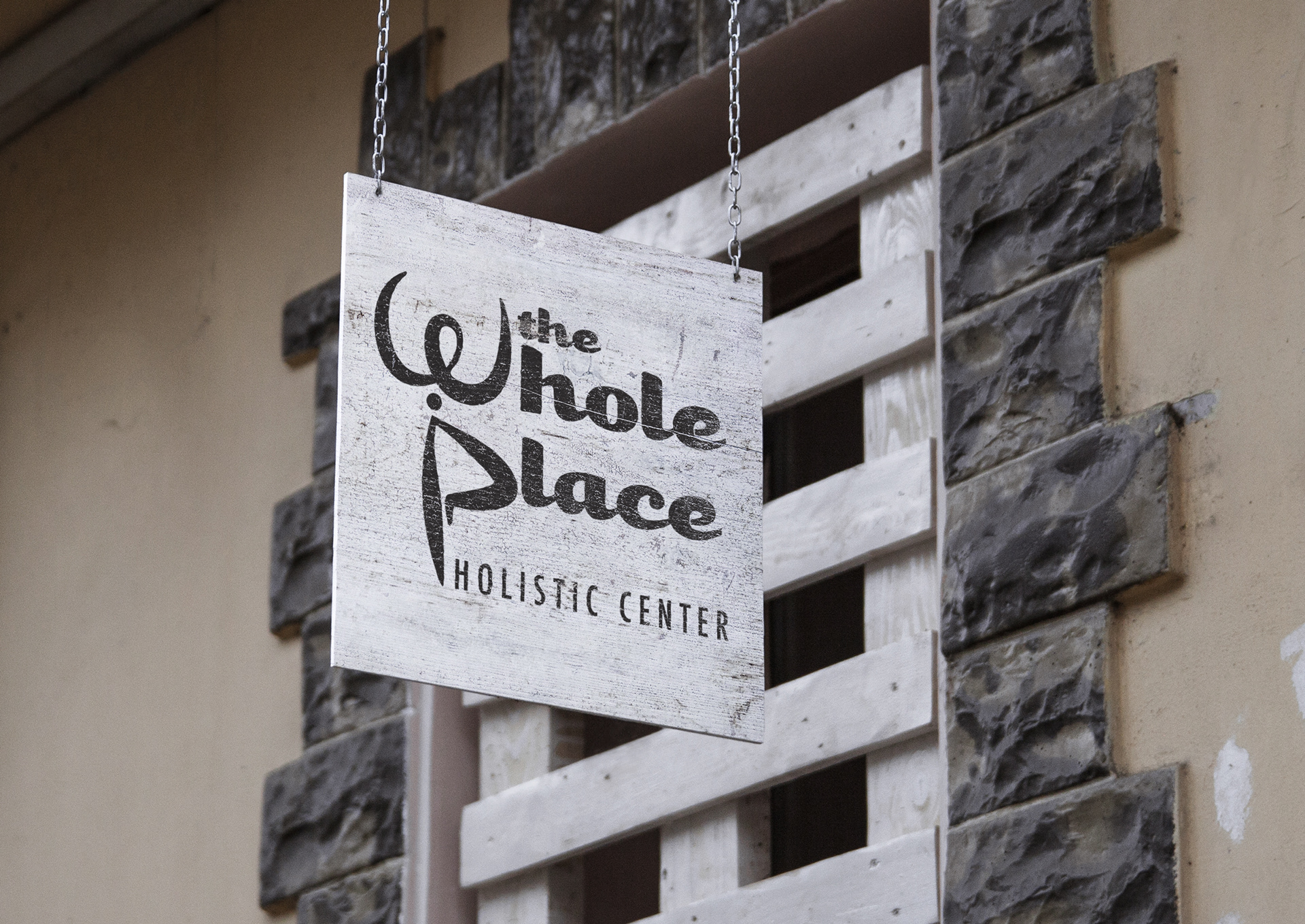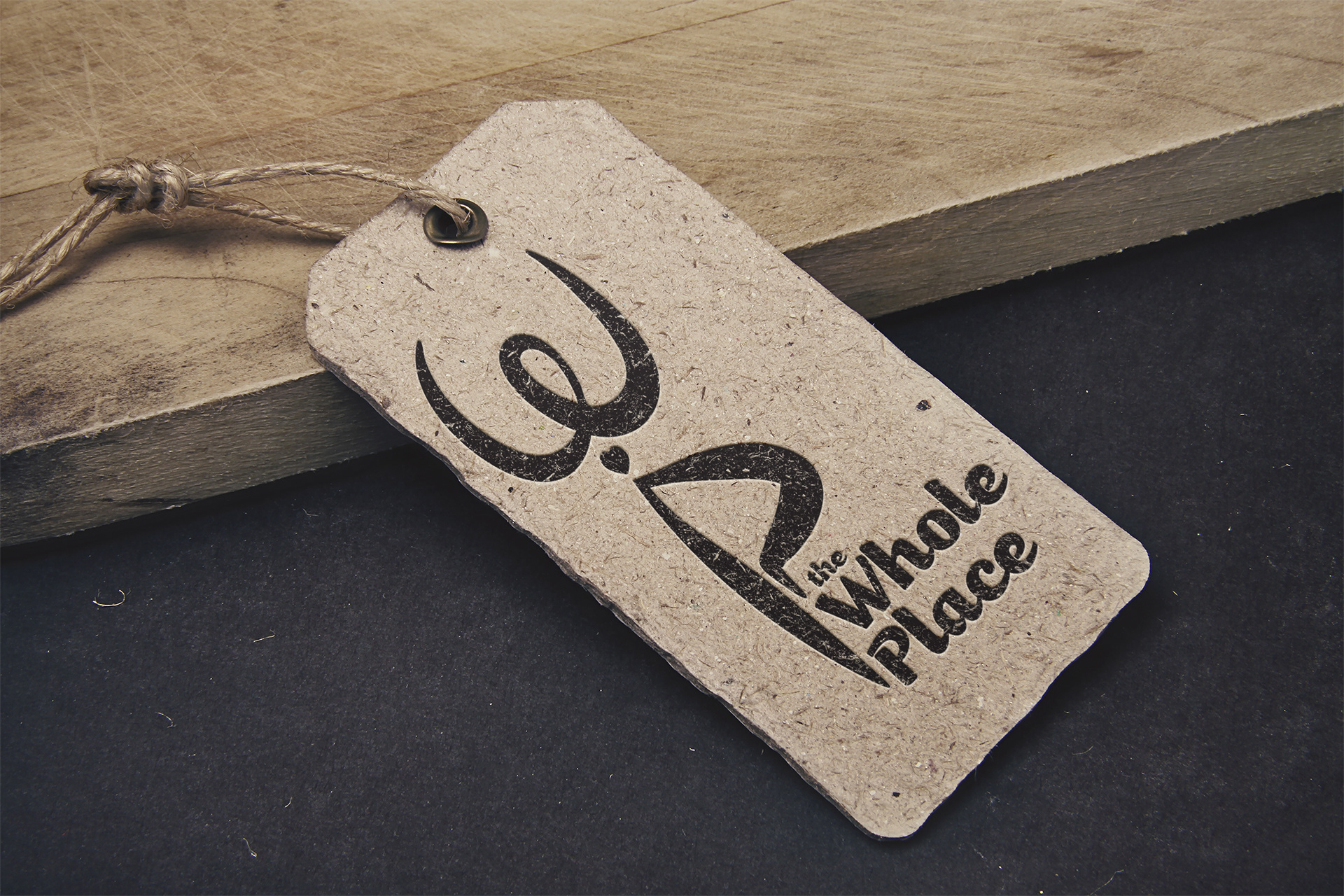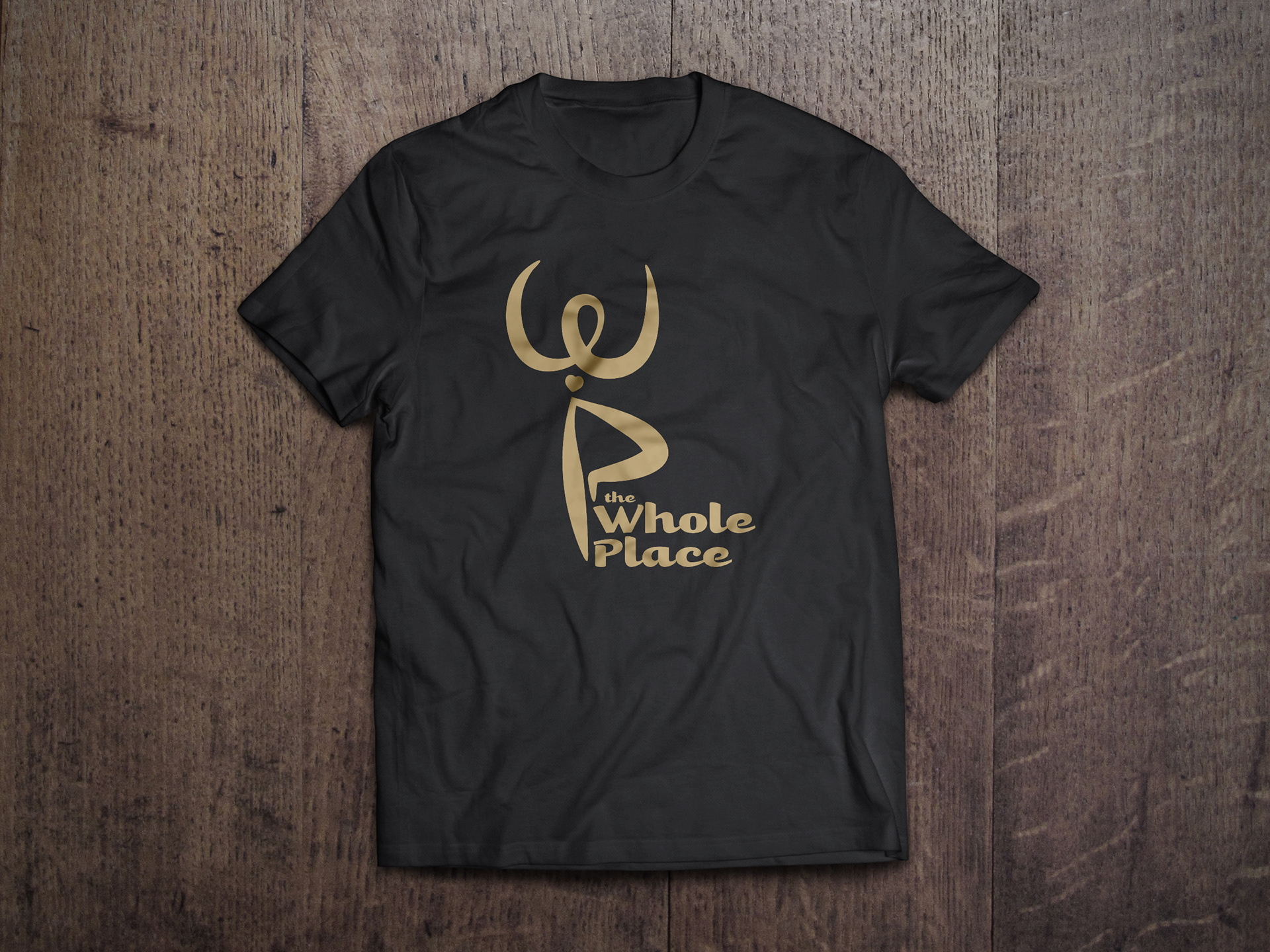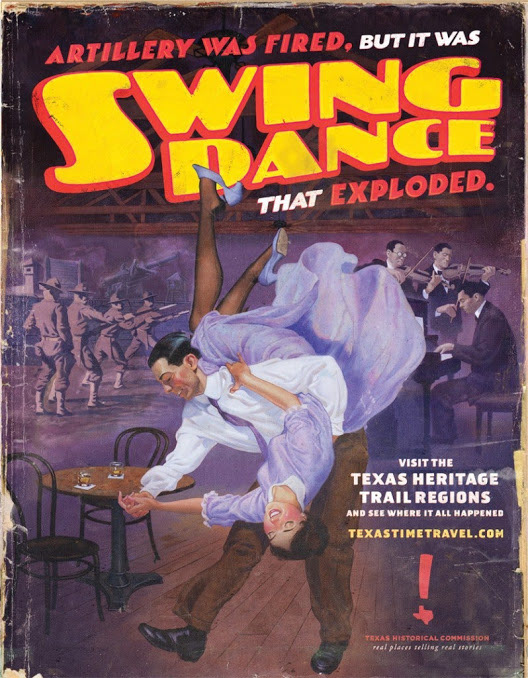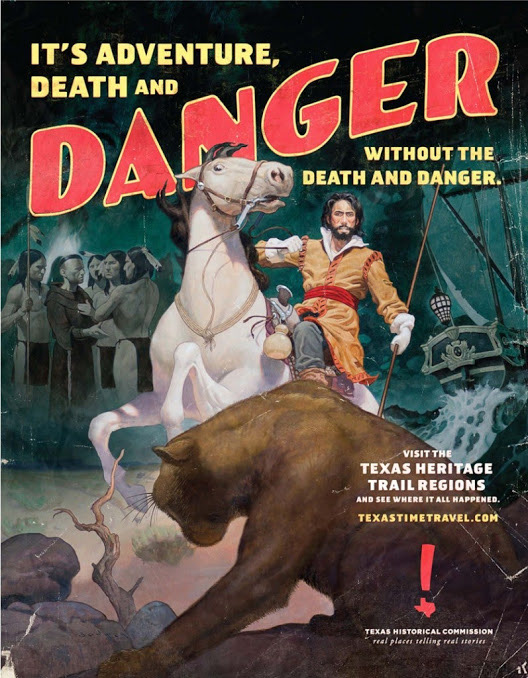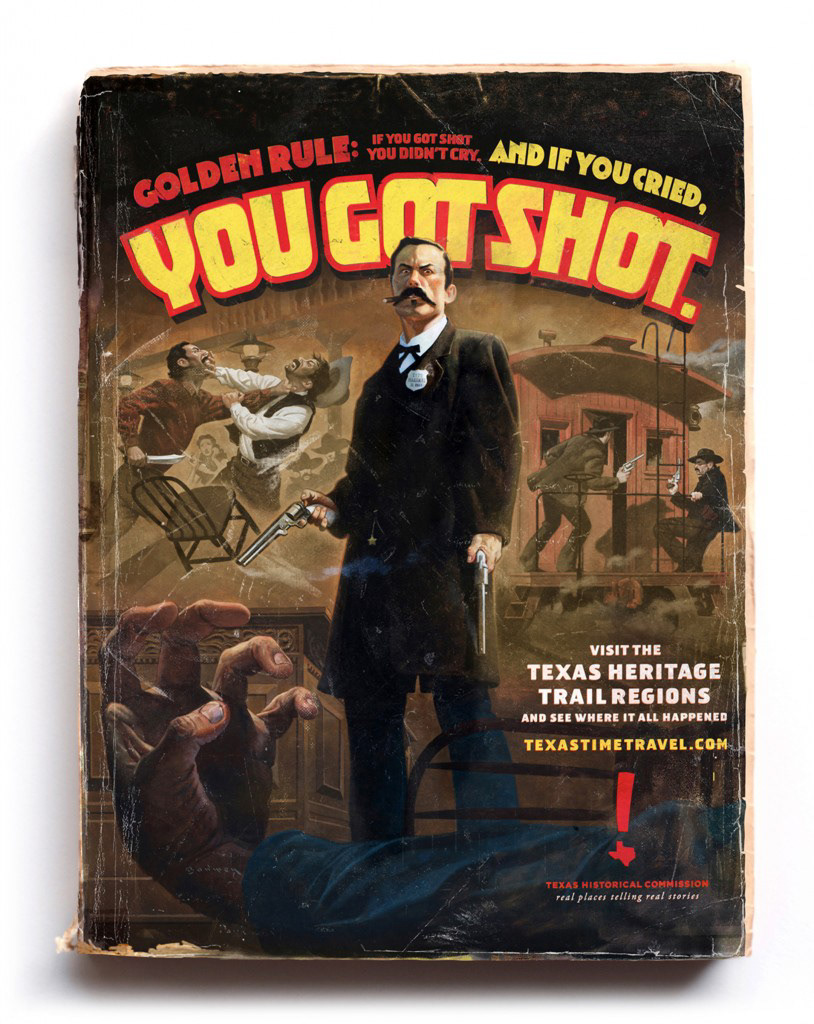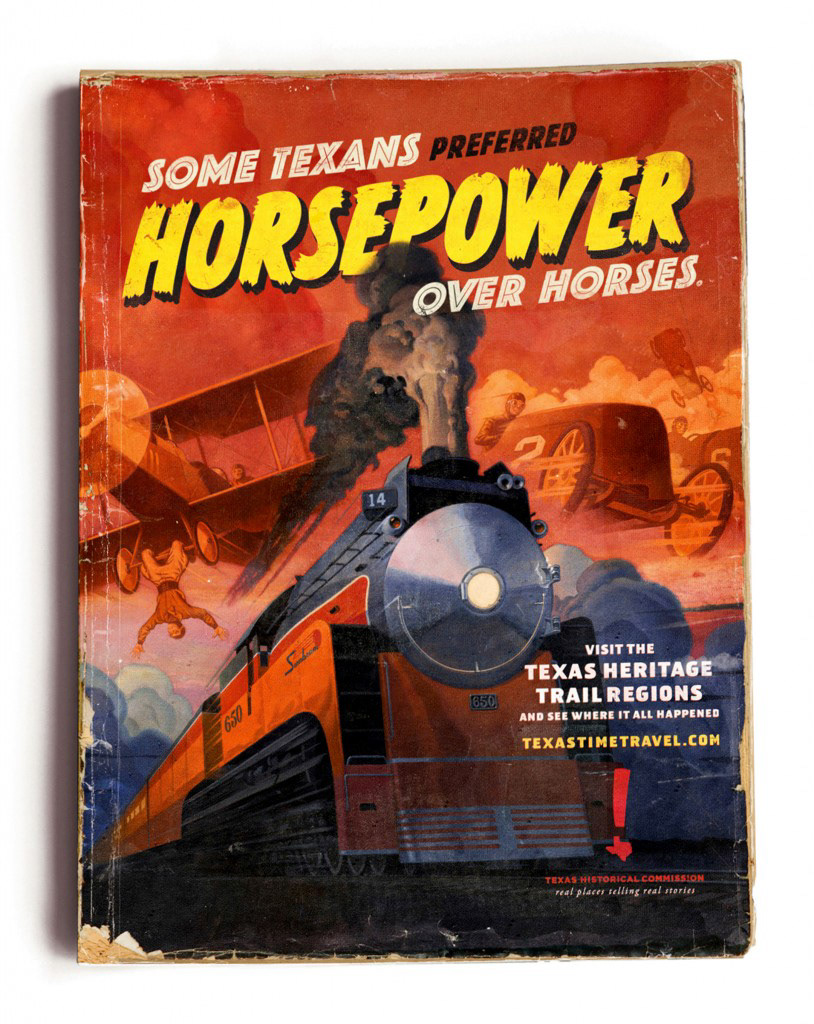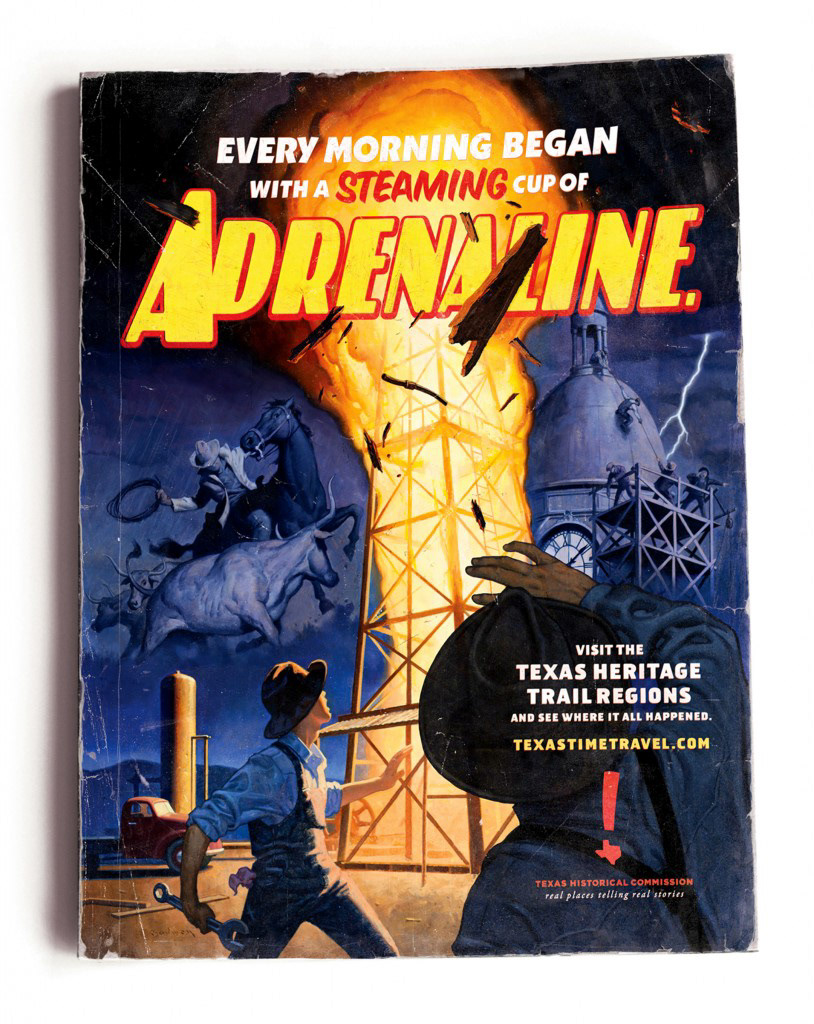 Texas Historical Commission – full page magazine